There are some advantages to running your own employee searches. After all, no one else knows your business like you do. But what if you can't find the right fit for your company? Working with a world-class staffing firm that's dedicated exclusively to the LTC industry can help, which is why so many companies like yours call Management Resource Solutions, Inc. (MRSI).
With our staffing research services for LTC nurses and executives, you can have both. Your facility retains exclusive control over the entire process. We make that process easier and better by sending well-qualified and available candidates to your doorstep.
This service is ideal for smaller LTC facilities, assisted living, or home care companies which have a particular candidate profile in mind. Furthermore, the flexible arrangements available in this area allow us to customize the experience for you. Our research service is excellent for facilities that have pressing needs and do not have the time for a protracted search.
How Staffing Research Services for LTC Nurses and Executives Starts at MRSI
For facilities large and small, we begin each search the same way. We've learned that investing time upfront produces better results. So, we have a lengthy discussion about the nature of your business, your staffing needs, and your goals for the future.
With this information in hand, we turn to our nationwide database of potential candidates. There are more than a million contacts in our records. All these individuals have been thoroughly pre-screened and pre-qualified. So, when we send you a list of candidates, you have complete confidence that the best available nurse or executive is on that list.
Your experience will be unique. MRSI offers various pricing and volume plans based on your needs. Many of our clients choose a flat fee or a per-resume fee. No matter what plan you select, we guarantee initial results within a matter of days.
After we develop a search plan together, we move quickly to put that plan into action. We understand that your time is extremely limited and you need to make decisions in this area quickly. At the same time, however, haste makes waste. So, MRSI's staffing research services for LTC nurses and executives usually involves one of two methods:
Custom Research: This service is a comprehensive approach. Based on the parameters you provide, we compile a list of individuals that may be a good fit for your facility. We confidentially reach out to these candidates to gauge their interest. The rest is up to you. After we provide contact information, your facility takes ownership over the entire process. However, we are still available to help provide the resources you need.
Candidate Profiling

: Some companies do not need or want to look at a vast number of candidates. In these situations, it's even more important that the individuals you interview are truly the best candidates available. We screen candidates based on salary requirements, industry experience, educational background, or other factors. Then, we forward the resumes to you.
In either case, MRSI does most of the legwork. You need only seal the deal with your preferred candidate. This assistance frees up your time for other tasks. In the end, you have a qualified employee that contributes significantly to your facility, and that makes all the difference.
Understaffed areas and leadership voids are very bad for the overall performance of your facility. They also create potential compliance and liability issues. Our proprietary staffing research services for LTC nurses and executives is designed to help you overcome these challenges and move forward as an organization. To accomplish this, contact us online or call us at 877-305-8218. Let us put our NAPS-approved resources to work for you.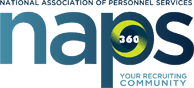 Management Resource Solutions, Inc.

299 W. Hillcrest Dr. Suite 114 Thousand Oaks, CA 91360

Phone: 805.557.0605
Toll Free: 877.305.8218