Your grandparents probably had little or no use for an assisted living nurse. Back then, assisted living "nurses" were more like social companions. But over the past few decades, this area has grown tremendously. Moreover, today's assisted living nurses are more like yesterday's LTC skilled nurses. Assisted living patients are often well into their 80s, and they often struggle with various health issues.
Generally, LTC assisted living nursing and executive jobs are available in various situations. Rules vary by state as to when a patient is eligible for at-home care and when the patient must be transferred to an LTC facility. The health of these patients can deteriorate quickly. At Management Resource Solutions, Inc. (MRSI), we focus on placing qualified nurses into positions where they can succeed.
Assisted Living By the Numbers
The 80+ population may triple by 2040. That increase will probably mean significant opportunity in this area. As of 2012, there were about 58,000 paid providers in the United States.
The average assisted living patient is an 87-year-old female who is mostly independent and healthy. But she needs help with at least two daily activities, like eating or taking medicine, and she may have a chronic health condition, like heart disease or COPD.
If this professional and patient care environment piques your interest, you are probably a good candidate for one of our many available LTC assisted living nursing and executive jobs.
An Assisted Living Nurse's Roles
As mentioned, the patient's health status often changes quickly in these environments. So, assessments are critical. Follow-up to the assessment includes administering medication as needed, and possibly supervising the medication program.
Very often, an assisted living nurse is a liaison. That could mean working with medical device companies, pharmaceutical firms, or LTC facilities in the area. An assisted living nurse is also a patient advocate. Sometimes, that even includes hospice care. Most family members do not want their loved ones uprooted in the final stages of their lives.
At MRSI, we prepare candidates for LTC assisted living nursing and executive jobs for many different scenarios. As for daily duties beyond the assessment, state laws vary significantly. Some states, most notably Wisconsin, allow assisted living nurses to essentially act as skilled care nurses. Rules also vary by organization. Some want their assisted living nurses to be more like social companions; others want to give the maximum amount of treatment allowed by law.
The Best Candidates for LTC Assisted Living Nursing and Executive Jobs
Whether they are in executive or non-executive positions, assisted living nurses need to be good managers. Licensed Practical Nurses (Licensed Vocational Nurses in Texas and California) often provide patient care in these environments. LPNs need guidance from more experienced RNs, and there are also some healthcare duties that only RNs can perform.
Good candidates for LTC assisted living nursing and executive jobs also keep the big picture in mind. State regulations are constantly changing, and they are not always consistent with the best interests of the patients. Your employer counts on you for feedback in these areas, and your MRSI consultant can help you interface with your boss.
As in other areas, certification is a significant plus. It denotes not only additional skills, but also a passion for assisted living care. The American Assisted Living Nurses Association certifies assisted living nurses in primary care, organizational and health policy, health problems, and professional issues.
Advance Your Assisted Living Career Now
In a nutshell, people are living longer. Many of them are not yet candidates for admission into an LTC facility. That means they need assisted living care, and that means they need you. Scroll down to see our job postings and apply. Or simply contact us today to join this rapidly-expanding field or call us at 877-305-8218.
Assisted Living Job Postings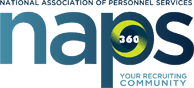 Management Resource Solutions, Inc.

299 W. Hillcrest Dr. Suite 114 Thousand Oaks, CA 91360

Phone: 805.557.0605
Toll Free: 877.305.8218