The nursing shortage, which began in the 1990s, is now worse than ever. On top of that, the elderly population is growing steadily. As a result, many LTC facilities are chronically understaffed. That means unwanted scrutiny from regulators, and unwanted questions from decision makers or investors. The longer the understaffing persists, the worse these problems become. You need to do something now, but not just any solution will suffice.
At Management Resource Solutions, Inc. (MRSI), we focus exclusively on nurse and executive staffing services for LTC facilities nationwide. Because of that focus, we understand the unique challenges this industry faces. So, we offer a wide range of solutions that fit almost any situation. It is possible to overcome your HR issues, no matter how bad they may seem. Let us show you the way.
Nurse and Executive Staffing Services for LTC Facilities That Make a Difference
Nursing home care is perhaps the most diverse sector in the healthcare industry. The same facility often contains critical care patients, individuals who just need a little help with a few daily activities, and everyone in between. Therefore, we offer a diverse range of services, including:
Permanent Placement

: We use well-established methods to provide highly-qualified candidates that fit the profile you give us. That usually results in higher retention rates. So, you save time now and in the future. Furthermore, permanent placement gives you confidence and peace of mind.

Retained Search

: This approach works best for C-level openings. A retained search means a higher allocation of resources, which leads to superior results. These resources include a crack research team that sifts through different candidates.

Staffing Research

: If your LTC facility needs a target solution, we focus exclusively on providing the best available candidates. There are over one-million names in our database, so the right nurse or executive is just waiting for your call.

Project-Based Recruiting

: Some new or expanding facilities have immediate needs for multiple hires. We quickly provide a large slate of exemplary candidates while giving each one individual attention. We do all this in a cost-effective manner.

Consulting Services

: Your LTC facility can also benefit from our experience through a limited partnership. We give you the tools you need to attract and retain world-class talent. It's like having an MRSI representative under your very own roof.

Vendor Managed Services

: On the other end of the scale, MRSI offers end-to-end nurse and executive staffing services for LTC facilities. We become the single point of contact for all your HR hiring needs, from janitors and cooks to DONs and C-level executives.
In short, we start with our one-million name database and customize a staffing services solution that meets your specific needs. Few other staffing companies offer this depth of services.
There are very few other staffing companies that can match our commitment to the LTC industry. We know how to promote your business to potential employees. That makes the hiring process much easier. Moreover, we provide ways to help you decrease turnover rates, with things like stellar reference checks and quality candidate feedback. Just like we want to be your long-term HR partner, we want the candidates we provide to be long-term members of your team.
Partner with an Industry Leader
At MRSI, we work diligently to meet your nursing and executive needs. We've assembled an outstanding team of professionals who are all dedicated to your success. Take the first step toward solving your HR needs by going online or calling 877-305-8218 today.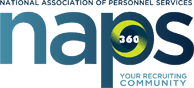 Management Resource Solutions, Inc.

299 W. Hillcrest Dr. Suite 114 Thousand Oaks, CA 91360

Phone: 805.557.0605
Toll Free: 877.305.8218