Thanks for the support provided in recruiting our DON. You [MRSI] somehow manage to put quality candidates in front of me (which is almost impossible anymore). When the first candidate declined the position I was concerned because I didn't think we would be able to reach that level again, but Karla surpassed and has exceeded my expectations.
Administrator
We utilize MRSI for a lot for external recruitment assistance. We are diligent about our payments for their services so they can continue to provide us with good service and great candidates.
Thank you!
Director of Recruitment
I am delighted to give feedback! We first met when you [MRSI] cold called my colleague and she suggested you contact me. Which you did, repeatedly and exhaustively! I admit, at first my attitude was this is just another phone call taking up my time, but that quickly changed. You have helped me with numerous searches, and I have multiple staff working here that were introduced by MRSI.
You have consistently delivered candidates who have been well pre-screened.
You listen attentively and get the gist of the characteristics I am seeking. You are very thorough in prepping me and the candidate, do speedy and appropriate follow-up, and do a great job of closing the deal. It's a win-win for all of us.
Senior Director of Home Health Services
You [MRSI] were positive, upbeat and very professional. You walked me through every step of the process from the phone interview to the actual offer. I would highly recommend you to others and if I ever needed to change employment again, I would definitely call you. I sincerely believe that if you hadn't called me, and helped me as much as you did, I wouldn't have been offered the job at all.
You are awesome!
Director of Nursing Services
I recently had the pleasure to work with Management Resource Solutions, Inc. There is a grave shortage of candidates, and they are near impossible to find. Management Resource Solutions called everyone and followed-up on every possible lead. They called me and spoke frankly about what they were encountering, and what it would take to get a qualified candidate in the door. They were always persistent and professional in their approach. "Office hours" meant nothing. Management Resource Solutions, Inc. worked tirelessly and were able to locate several candidates for us.
Regional Director of Operations
In this difficult recruiting environment, Management Resource Solutions met the challenge head-on. They were exceptional and relentless in their efforts to provide qualified candidates!! It has been a positive and successful relationship.
We are most fortunate to have had the opportunity to work with the Management Resource Solutions team.
Executive Director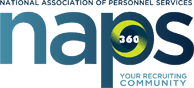 Management Resource Solutions, Inc.

299 W. Hillcrest Dr. Suite 114 Thousand Oaks, CA 91360

Phone: 805.557.0605
Toll Free: 877.305.8218