Qualified nurses and executives are in short supply for the long-term care industry. Contact MRSI and let's work together to fill your open positions. We specialize in:
Retained Search
Permanent Placement
Staffing Research
Vendor Managed Services
Project Based Recruiting
Consulting Services
Whatever kind of help you need, tell us about it by filling out the form on this page.
Or, call us now at 877-305-8218.
Job Seekers, use the contact form here.
Management Resource Solutions, Inc.
299 W. Hillcrest Dr., Suite 200
Thousand Oaks, CA 91360
Phone: 805-557-0605
Toll Free: 877-305-8218
FAX: 805-557-0615
E-mail: info@mgtresources.com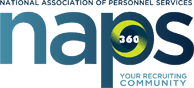 Management Resource Solutions, Inc.

299 W. Hillcrest Dr. Suite 114 Thousand Oaks, CA 91360

Phone: 805.557.0605
Toll Free: 877.305.8218