There's never been a better time to be a qualified nurse or executive in the long-term care industry. Our clients are hiring every day all over the country. If you're interested in a change in your career, whether it's a step up or a relocation, contact us and let's work together to find your next position. We specialize in placements for:
Acute Care Jobs
Assisted Living Jobs
Home Health / Hospice Jobs
Skilled Nursing Jobs
Tell us who you are in the form on this page and let's get started.
New clients, use the contact form here.
Management Resource Solutions, Inc.
299 W. Hillcrest Dr., Suite 200
Thousand Oaks, CA 91360
Phone: 805-557-0605
Toll Free: 877-305-8218
FAX: 805-557-0615
E-mail: info@mgtresources.com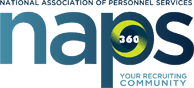 Management Resource Solutions, Inc.

299 W. Hillcrest Dr. Suite 114 Thousand Oaks, CA 91360

Phone: 805.557.0605
Toll Free: 877.305.8218