Charmaine Marberry has been with Management Resource Solutions since 2007. She is a Senior Partner who has an extensive background in healthcare sales and consultation. Prior to joining Management Resource Solutions, Charmaine spent over 15 years as an Outside Regional Sales Director in the healthcare industry, selling medical devices and capital equipment.
Charmaine is a highly awarded and accomplished team member. She has achieved the Presidents Club Award every year, has attained the Multi-Million Dollar Biller Award, and been awarded Top Producer the majority of her tenure.
In addition, Charmaine is the Director of our Home Health and Hospice Division. She has been instrumental in developing this Division and partnered with Penni Burns in 2008 to get the program off the ground. She continuously exceeds expectations and has been extremely successful in placing key level positions in some of the most challenging regions, such as Northern California. Charmaine understands home health is the future of senior care and provides exceptional and progressive insight to all her clients. She has been able to achieve this while still providing stellar service to her traditional long-term care clients.
Charmaine was born and raised in Thousand Oaks, CA, is a mother of 3 outstanding, high-achieving children, and a soon-to-be a grandmother. She currently resides in Simi Valley, CA.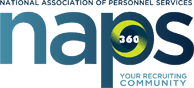 Management Resource Solutions, Inc.

299 W. Hillcrest Dr. Suite 114 Thousand Oaks, CA 91360

Phone: 805.557.0605
Toll Free: 877.305.8218