Qualified C-level executives at long-term care facilities are extremely hard to find. These individuals must have a passion for skilled nursing care. They must also understand the complexities of this business and share your vision for its future. At the same time, they must have practical skills to go along with their vision. The ability to multi-task and wear many hats is essential. The executive search process is similar in many respects.
Given all these complexities, you need a special kind of retained search for Mission Critical Positions and Executives to locate these individuals.
At Management Resource Solutions, Inc. (MRSI), we are dedicated to the staffing needs of long-term care facilities. We understand the unique environment that characterizes these organizations. A person may be an excellent hospital CEO or urgent-care clinic nurse but be an extremely poor fit for an LTC Facility.
We offer convenient upfront pricing to ensure a higher allocation of resources. A key aspect is the dedicated research team that thoroughly reviews candidates.
The fixed price does not mean fixed services. We do not send a certain number of candidates and then end the search. We keep sending the best-qualified candidates until you find the ideal employee. We never want you to settle and we are not satisfied with less than 100 percent successful placement.
Our Retained Search Process for LTC Nurses and Executives
At MRSI, we have successfully placed thousands of candidates since 2002. Over the years, we have developed proven methods that are also very efficient. Every situation is different, but the process remains very much the same.
Initial Search

: All successful placements begin with a conversation. We listen before we take action. That means we design our approach around your search parameters and organizational message. That conversation continues throughout our relationship, because a retained search is a collaborative process.

Implementation

: We quickly put our plan into action, beginning with our extensive list of available candidates. Then, we typically expand the talent pool even further. Our professional team then identifies potential candidates. Only the best candidates make it to the screening process and interview selection.

Candidate Selection

: By the time we reach this stage, only the best of the best remains.

Extending the Offer

: Some clients prefer to handle this part themselves, while others look to MRSI to relieve them of this responsibility. Either way, we stand ready to assist with offer presentation, salary negotiation, formal acceptance, and follow-up as needed.
This is the same basic process we use for our permanent placement clients. All our search teams are NAPS-certified. A seal of approval from the National Association of Personnel Services is the gold standard in this industry. It signifies our commitment to the best possible placement, and our commitment to you.
At MRSI, we provide prompt responses, in addition to professional services. The initial list of candidates in a retained search will be on your desk within 72-hours from the moment you reach out to us. Call us at 877-305-8218 or use our convenient online contact form. You've already built a highly-successful long-term care facility, and we want to be part of your future.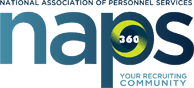 Management Resource Solutions, Inc.

299 W. Hillcrest Dr. Suite 114 Thousand Oaks, CA 91360

Phone: 805.557.0605
Toll Free: 877.305.8218