Top Questions to Ask in an Interview
Your Long-Term Care job interview is your best opportunity to learn about the position and sell yourself. Understanding both these objectives may be the key to maximizing your chances in the job interview. At a minimum, job seekers must be prepared to answer several likely questions. Additionally, job seekers must also ask savvy questions of their own. In other words, candidates must be prepared to take advantage of every opportunity the interview affords. To do otherwise diminishes your chances of getting the LTC job you want.
At Management Resource Solutions Inc. (MRSI), we focus exclusively on the long-term care industry. This experience gives us unique insight into LTC nursing and executive interview top questions. Our goal is to place people in a position to succeed and meet their long-term goals. At the same time, we are committed to the needs of LTC owners and managers. We provide quality employees that contribute to companys' profitability. These commitments, and our dedication to the LTC industry, set us apart from some other search firms.
Why Are LTC Nursing and Executive Interview Top Questions Important?
As mentioned, the interview is a sales call. The table is already set. The fact that the company invited you to interview means the company is interested. Great answers to these LTC nursing and executive interview top questions may help seal the deal. These inquiries give you a number of important opportunities, such as:
Demonstrate your interest in the job opportunity,
Present yourself as engaged in the conversation,
Offer insight into your priorities,
Emphasize your insight, professional qualifications, maturity, and interest in the position, and
Demonstrate your commitment to thorough preparation.
On the other side, asking insightful questions gives you valuable information about the job. Many employers only tell part of the story in their job postings. At MRSI, we've found that the answers to these questions greatly influence the candidate's final decision and greatly enhance job satisfaction. While anything is fair game, it's best to focus on the following areas.
Discover More About the Position
Without such information, you may have unrealistic expectations about the position. But instead of rehashing what is in the job description, ask questions like:
What is a typical "day in the life" of someone in this role?
Who would I interact with most frequently?
Why is this position available?
That last question may be the most important one. If the interviewer avoids the question or gives an evasive response, that's probably a red flag.
Set Yourself Up for Success
Many facilities see the first 90 days on the job as an extended interview. Management and ownership watches new candidates especially close during this period. To make the best possible first impression, ask questions like:
What do you expect of me in the first 90 days?
How will you evaluate me?
What characteristics or qualities do you prize the most?
The answers to LTC nursing and executive interview top questions like these help you determine your place in the organization. Essentially, you will know whether you are a cog in the machine or a vital part of the team.
Reserve these questions for the end of the interview.
How do my skills and background meet your needs?
Do you have any concerns about my abilities or temperament?
How do I compare with the other candidates you've interviewed?
What's the next step?

These questions exude confidence and also gather important information.
How MRSI Helps You Get The LTC Job You Want
At MRSI, we work directly with the hiring managers, and we know exactly what they are looking for. We share this information with you so you can be well informed before the interview, and perform well during the interview. Our recruiters have years of LTC industry experience and know what every company needs in every position. So when you walk into your interview, you will walk in with confidence.
Team Up with a Winning Organization
Whether you get the job or not, the interview is your chance to make a good impression. These impressions are often lasting, and they often lead to referral opportunities down the road. To get more interview opportunities and make the most of them, go online today or call 877-305-8218.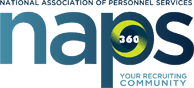 Management Resource Solutions, Inc.

299 W. Hillcrest Dr. Suite 114 Thousand Oaks, CA 91360

Phone: 805.557.0605
Toll Free: 877.305.8218