Advances in surgical techniques and medical devices have made procedures like hip and knee replacement more available to more people. Therefore, more individuals undergo these procedures rather than live with discomfort and lack of mobility. As a result, there is more need for post-surgery physical rehabilitation. That's particularly true among older individuals.
Other people struggle with chronic illnesses which are difficult to manage. Furthermore, these conditions often rob patients of at least some of their independence.
LTC skilled nursing and executive jobs fill both these needs. Skilled nurses provide rehabilitative, as well as long-term care. So, at Management Resource Solutions, Inc. (MRSI), we have a growing number of available positions in this area. We deal exclusively with Long-Term Care facilities, so we have connections that create opportunities for you. Moreover, because of our experience, we know the kinds of professionals these facilities want. That knowledge gives you an edge during the interview and placement process.
Where Are LTC Skilled Nursing and Executive Jobs Available?
Home health nurses often work in multiple environments on the same day. That frequent change of scenery appeals to many whom have grown tired of the hospital environment.
Some skilled nurses work in the patient's homes. More people elect to age in their own homes, but they need assistance with some ADL (Activities of Daily Living). Or, they may need help with medical devices or with medication needs. Skilled nurses help seniors stay in their homes for as long as possible, and that arrangement usually benefits everyone.
At some point, perhaps due to advancing age or a fall, many of these homebound individuals need more aggressive care in an ALF (Assisted Living Facility). Skilled nurses at ALFs are on hand 24/7/365 to help with ADL and other tasks on an as-needed basis.
Other patients require constant and highly intensive care. A nursing home is the best place for these individuals because a higher degree of care is available. Skilled nurses still do the work, but in a much more aggressive fashion. Many LTC facilities have both an assisted living wing and a nursing home area, so skilled nurses can still have the best of both worlds.
Is This Job Right for Me?
Like many of the other job placements we offer, LTC skilled nursing and executive jobs require a high degree of professional skill. There is such a diverse range of patients in this area, a skilled nurse needs to be ready for almost anything. The task list includes joint replacements, wound care, and cardiac care. Additionally, skilled nurses and executives must have a passion for patient care.
Some placement firms do little more than send out your resume to employers. But at MRSI, we do much more. Every successful placement starts with a conversation, which is why we take the time to meet with you. We discuss your current situation, as well as your future goals. Then, working together, we go over available opportunities until we find a good match.
We offer a number of practical tools, as well. We're very experienced when it comes to LTC skilled nursing and executive jobs, so we know how to present your resume that gets it noticed. Prior to the job interview, we go over some basic interview questions. Then, we help ensure that mentoring and other employee assistance is available to help you succeed in your new job.
LTC skilled nursing and executive jobs are an excellent way to start or jumpstart your nursing career. There is such a tremendous need that many employers across the country are looking for people just like you. To make a connection that makes a difference, contact MRSI online or call 877-305-8218.
Skilled Nursing Job Postings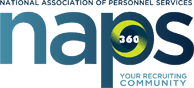 Management Resource Solutions, Inc.

299 W. Hillcrest Dr. Suite 114 Thousand Oaks, CA 91360

Phone: 805.557.0605
Toll Free: 877.305.8218