Filling individual nursing or executive openings at your LTC facility is difficult enough. If you need to fill multiple positions at once, the challenges are almost impossible to overcome. Most new or newly-expanded facilities must deal with exactly these situations. The protracted, piecemeal approach is not good enough. You need lots of qualified candidates, you need them now, and you need an affordable hiring model.
At Management Resource Solutions, Inc. (MRSI), we routinely handle these LTC nurse project-based recruiting scenarios. We have the resources to quickly send well-qualified and currently available candidates to live interviews, whether you need to fill one position or a dozen. At the same time, we offer a high-level of service that includes extensive follow-up. Our goal is to develop lasting relationships with our clients and be their Staffing provider of choice for both current and future needs.
Our LTC Nurse Project-Based Recruiting Approach
Given the acute nursing shortage in the LTC industry, it is very difficult to find qualified candidates who are also available to work for you. As a result, many facilities must rely on second-tier candidates and hope for the best. This approach sometimes works, but you need something better than hit-and-miss.
At MRSI, we have a better solution. Over the years, we have developed proven methods that are just as effective with group hires as with individual efforts. That process includes:
Identification

: Every successful placement begins with a conversation. We meet with you to determine your needs. This conversation usually includes a meeting with your Hiring Manager, so we get an even clearer picture of your environment. Then, we set up a plan that's commensurate with your available resources. With regard to LTC nurse project-based recruiting, that usually means upfront pricing that avoids cost overruns.

Research

: Our vast database includes over a million contacts. To add depth, it includes people both inside and outside the United States. Despite the huge volume, it's also very easy to search. As a result, within just a few hours, we deliver a list of pre-screened candidates that fit your needs.

Interview

: After you pick the candidates you want, we conduct the screening process. This step helps us ensure that the candidate is both well-credentialed and extremely interested in your position.

Follow-Up

: Many staffing companies close their files after candidate and employer shake hands. But we provide ongoing resources to new employees. As a result, they feel even more comfortable in their new positions. More comfort means more confidence, and that's a good thing for everyone.
This process is not set in stone. One of MRSI's core values is our flexibility. If we need to spend more time on a certain phase, we do so without altering the agreed-upon rate. If we need to expedite the process to meet your time requirements, we'll do that too without sacrificing results. Part of that flexibility also includes the ability to work from our office or from your location.
Recruiting Methods Which Reduce Turnover
If a nurse is part of a mass hiring process, it's very easy for that individual to feel like a replaceable cog. Furthermore, agency-placed nurses have historically high turnover rates. MRSI placement professionals are cognizant of this problem, and we proactively take steps to address it. For example, we often tweak the interview process to include a current nurse, if available. That tiny additional investment helps the new employee develop a rapport with an existing employee. It also gives the new candidate a very realistic picture of the job duties. In our experience, that additional knowledge increases retention rates.
At Management Resource Solutions, Inc., our start-to-finish philosophy serves us well in terms of LTC nurse project-based recruiting. In addition to a large crop of candidates, your facility gets employees who are committed to your organization. Patients realize the difference, and word spreads quickly. To open up a new world of HR Possibilities, contact us online today or call 877-305-8218.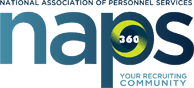 Management Resource Solutions, Inc.

299 W. Hillcrest Dr. Suite 114 Thousand Oaks, CA 91360

Phone: 805.557.0605
Toll Free: 877.305.8218