Kevin Harley has nearly 20 years of experience in sales, marketing and general management. He has extensive recruiting, and sales operations within the executive search industry. This includes permanent placement, contract staffing, and retained search.
In 2002, Kevin co-founded Management Resource Solutions, Inc., a full-service search and consulting firm specializing in the healthcare industry.
Management Resource Solutions, Inc. quickly established itself as the premier hiring solution for the long-term care industry.
Kevin also co-founded United Medical Staffing Services Inc. in 2003, where he and Steve Finnick focused on temporary, and contract staffing for the medical industry. Within two years, they successfully surpassed $2 million dollars in gross revenues. United Medical Staffing sold in 2006.
Prior to founding Management Resource Solutions Inc., Kevin joined a medical staffing and technology company. As Director of Technology, he was responsible for leading and diversifying the organization into the high-technology, and biotechnology industries. He also held the Director of Corporate Training position with the responsibilities for building the company's sales operation. During his tenure with the organization, Kevin built the organization from 8 recruiters to more than 45 recruiters, and increased the company's annual revenues from $1 million to more than $7 million. This established them as the largest search firm in Los Angeles County, according to the Los Angeles Business Journal.
Kevin's earlier experience included senior sales positions with a start-up staffing company focused on high-technology and the biotechnology industry. He was responsible for building the Texas marketplace, where he generated $500,000 in revenues his first year.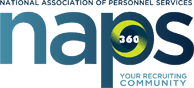 Management Resource Solutions, Inc.

299 W. Hillcrest Dr. Suite 114 Thousand Oaks, CA 91360

Phone: 805.557.0605
Toll Free: 877.305.8218