Sean Regan has over 15 years of experience in recruiting, sales, management and training. This includes nearly 10 years of recruiting, hiring, training, and managing people within the healthcare industry.
From 2000 through 2012, Sean worked for one of the largest insurance companies in the country. He quickly worked his way up from a Fire Claims Adjuster to Agency Field Specialist to Senior Agency Trainer. During his tenure there, he worked with over 65 agencies on recruiting staff, training staff, business planning, business development, sales, and systems processes.
In January 2012, Sean joined Management Resource Solutions as an Executive Recruiter. For the next three years, he specialized in full cycle recruitment within skilled nursing, assisted living and continuing care retirement communities. Although he worked on a national level, Sean's major markets included California, Washington, Oregon, Texas, Pennsylvania and Massachusetts.
In 2015, Sean was promoted to Training Manager for Management Resource Solutions. Two years later, he was promoted again to the Director of Operations. As the Director of Operations, Sean oversees the entire healthcare recruitment department consisting of Recruiters and Account Executives within skilled nursing, post-acute, assisted living, memory care, home health, hospice and continuing care retirement communities.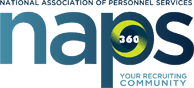 Management Resource Solutions, Inc.

299 W. Hillcrest Dr. Suite 114 Thousand Oaks, CA 91360

Phone: 805.557.0605
Toll Free: 877.305.8218