Management Resource Solutions, Inc. (MRSI) is a long-term care executive search and staffing company located in Thousand Oaks, California. We are driven by our core principles and mission statement to provide our clients with the best executives, nurses, and staff, to provide our job seekers with the best opportunities for career advancement and job satisfaction.
Management Resource Solutions consist of our teammates, candidates, clients, residents, and patients.
Our goal is to increase the quality of life for each person we contact by bringing new, positive meaning and purpose.
We capture the best talent possible to match the needs of our clients, residents and their families.
Consistent training and education is provided daily. We believe the way our people are treated is infectious and reflective in their quality of work.
Proven value is shown in the level of service provided and the attentiveness to detail demonstrated.
The achieved outcomes are clear - candidates that stay with our clients! The effect is happy and well-tenured employees, successful managers, excellent survey outcomes, profitability, and most importantly quality healthcare is provided to your satisfied residents and patients.
Our clients know when they work with us, they're getting the very best in long-term care executive search and staffing services. If you'd like to find out what it's like to work with an executive search firm that understands the special needs of your LTC company and have positions filled almost as quickly as you can write a job description, then call us at 877-305-8218 or contact us today.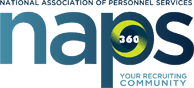 Management Resource Solutions, Inc.

299 W. Hillcrest Dr. Suite 114 Thousand Oaks, CA 91360

Phone: 805.557.0605
Toll Free: 877.305.8218